API (application-programming interface) is a set of programming instructions for accessing information in a web application. In other words, API allows two separate apps to share information with each other.

For example, MailerLite uses API to receive and send data between MailerLite and Shopify when users install the Shopify integration.

MailerLite users can access our API documentation in order to build their own integrations, or choose from over 100 pre-developed integrations and install them using an API key.


To find the MailerLite API key:
Log in to MailerLite Account.

2. Use the right-hand dropdown menu to navigate to Integrations.


3. Click the Use button next to Developer API.


4. On the Developer API page, you will find all the information you need regarding API including:


The Mailerlite API key - this is used when installing existing integrations
Access to API documentation - view our API documentation for all the information available for developing your own integration
Subscriber groups - Under Subscriber groups you will find a list of your existing subscriber groups in MailerLite and their unique IDs
An example with PHP - you can find more examples in our API documentation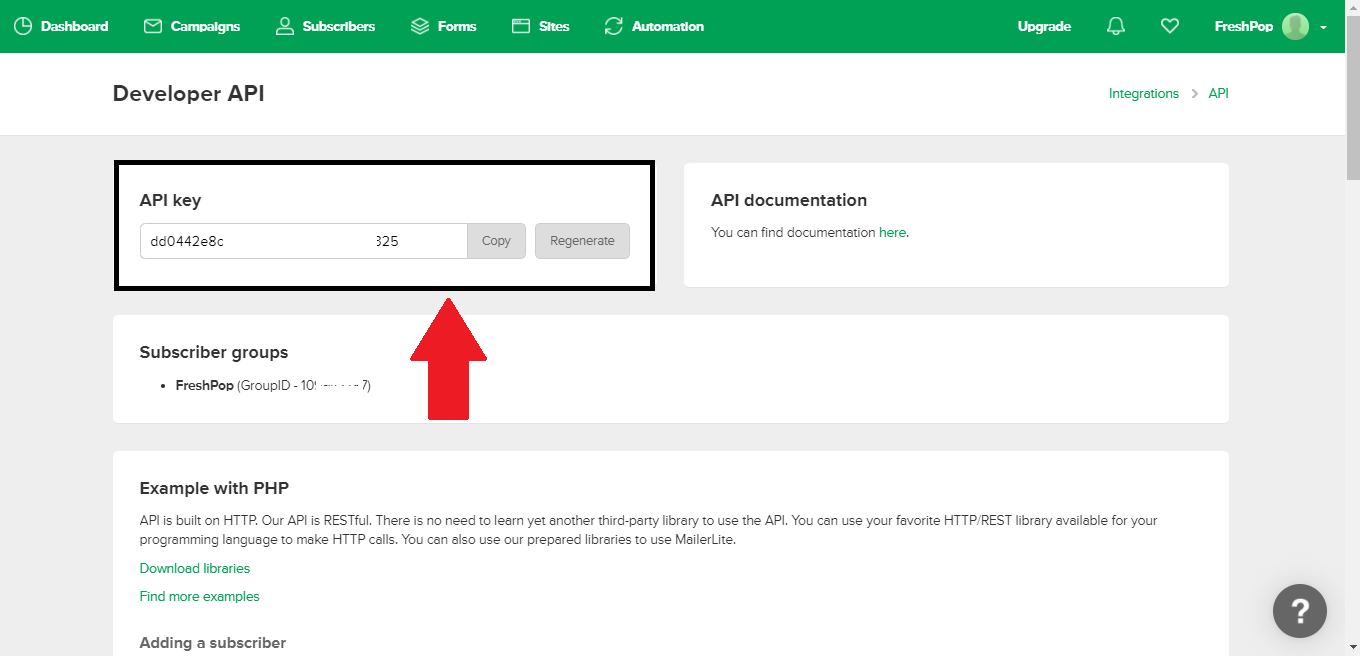 To find the MailerLite Form ID or Group ID:
You can find List ID or Group ID on the page where you can find the API Key.