LinkedIn is a social networking website for professionals. It is the world largest professional network with millions of members. Whether you are a marketing executive, a magazine editor, a journalist, a business owner or even a first-year college student looking for their first job after graduating, LinkedIn is the right social media platform for you. Linkedln is for anybody and everybody who is interested in taking their professional like more seriously by looking for new opportunities to grow their career and to connect with other professionals. So to make your own LinkedIn profile today, follow these easy steps:


Steps to create a LinkedIn profile:
STEP 1: Go to the official website of LinkedIn (linkedin.com)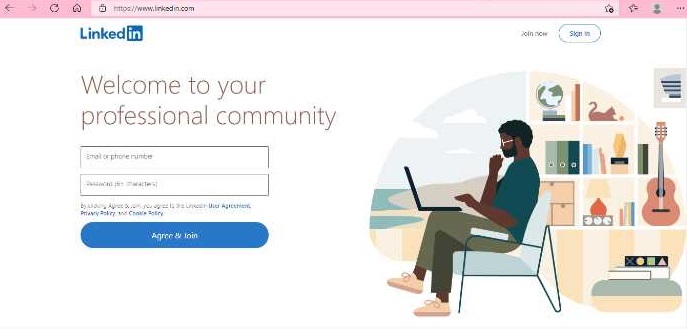 STEP 2: Fill up the details like your email address and password


STEP 3: Click on Join now or Agree and Join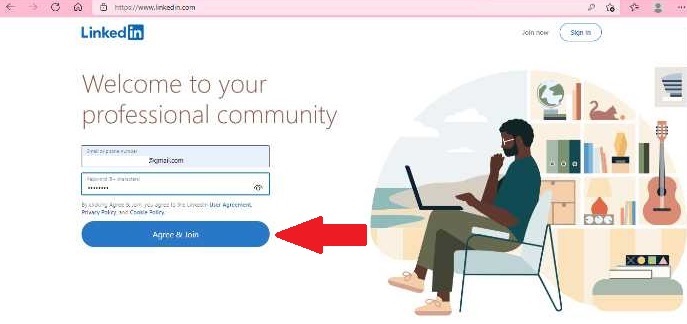 STEP 4: Fill up the details, like your first and last name. Click Continue



STEP 5: A security check will pop up




STEP 6: Fill up the required information. Click on either "I'm a studen

t

" or "Continue"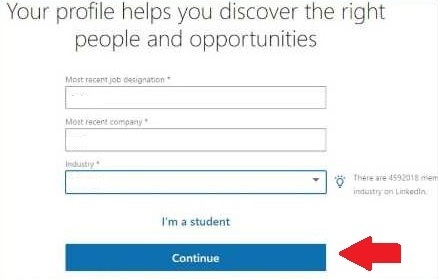 STEP 8: A new page will appear asking you the confirmation code, sent to your email address. After confirming the code, click on Agree and confirm. Your home page will open.





Now that your page is complete, you're ready to start posting! LinkedIn is business-focused, so share your industry expertise, weigh-in on industry-related trends, announce your participation in tradeshows or industry events, and highlight all the good work that you're doing as an organization.