With the HubSpot API key, your developers can create custom applications with HubSpot's APIs. Each key is specific to a HubSpot account, not an individual user, and only one key is allowed at a time.


Access your API key
You must have Super Admin permissions to access your account's API key.
1. In your HubSpot account, click the settings settings icon in the main navigation bar.


2. In the left sidebar menu, navigate to Integrations > API key.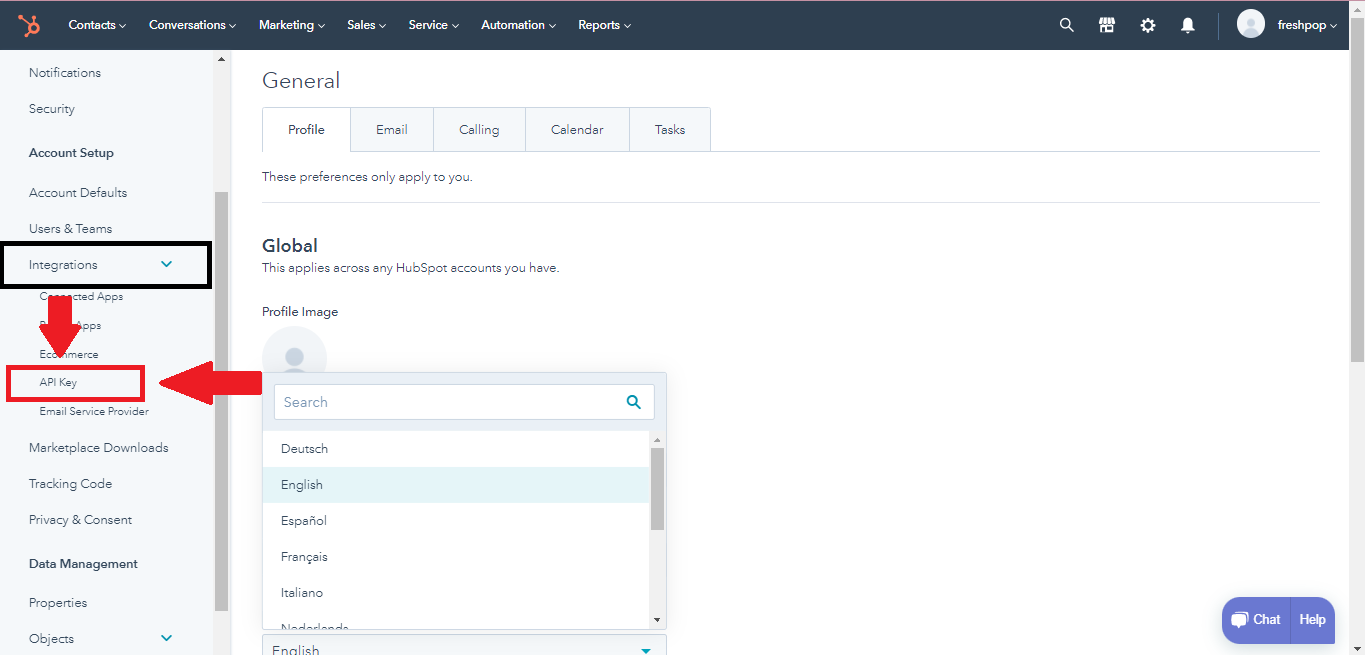 3. If a key has never been generated for your account, click Generate API key. If you've already generated an API key, click Show to display your key.



With the key displayed, click Copy to copy the key. You can then paste the key to provide it to your developers or use it in your applications.



Access your LIST ID
You can see the ID by looking at the URL when accessing the list. Is the last number series.